Thank you for contacting Rooftop Roofing and Remodeling, LLC, a representative will contact you shortly.

Attic Breeze
How Does It Work?
Letting your attic breathe is an important part of maintaining a healthy and energy efficient home. As the sun heats your roof throughout the day, attic temperatures can reach over 150 degrees in the summer without proper ventilation. When your attic cannot breathe, the resulting trapped heat and moisture can cause numerous problems including higher electric bills, mold outbreaks, and ultimately the deterioration of your roof over time. Attic Breeze solar attic fans offer the perfect solution to this ventilation problem by continuously removing attic heat and moisture throughout the day, and do so for absolutely no cost of operation. Working as a self-regulating system with your attic, the more intensely the sun beats down on your roof, the faster our fans remove hot air to cool your attic. And when your attic is cooler, everything in your attic just works better.
---
How Does It Save Money?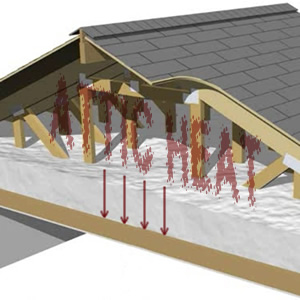 Improved Insulation
More Efficient HVAC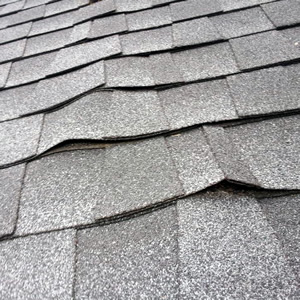 Shingles Last Longer
---
How Does It Compare?
Attic Breeze solar attic fans are best in class, professional grade ventilation products. Other companies may market themselves as offering a professional grade product, but what does that really mean? We believe a professional grade product should be one that is engineered for a lifetime of durability. It should be able to withstand the harshest weather conditions imaginable, intense summer heat year after year, and still function exactly as it was designed. These are not the over-seas made retail products you might find in a "big box" store. Professional grade means never using plastic (polymer) parts that will degrade in the sun or deform from heat over time. Professional grade is using only the highest quality parts and materials, even if that means it may cost a little more to make the product. And most importantly we believe professional grade means manufacturing in the USA, because when it comes to quality American made matters.
---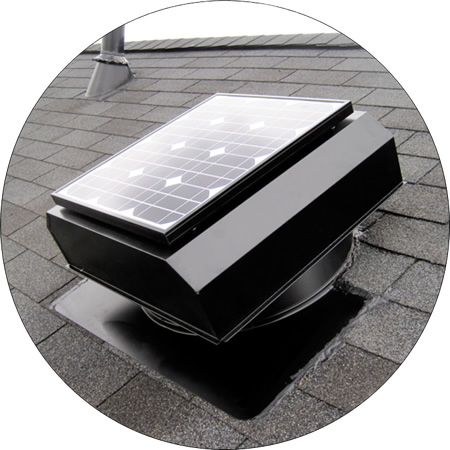 BETTER PARTS
Impact resistant, commercial-grade monocrystalline solar panel, available in 20, 25, 40, and 60 watt models
Proprietary high-efficiency variable speed motor for optimum fan performance
Corrosion-resistant zincalume alloy construction designed to withstand 170MPH windstorm conditions
Stainless steel brackets, hardware, and rodent guards
Dynamically balanced 14" aluminum fan blade; will not lose performance in heat like plastic fan blades
Heavy-duty powder coated finish available in a range of colors designed to compliment your roof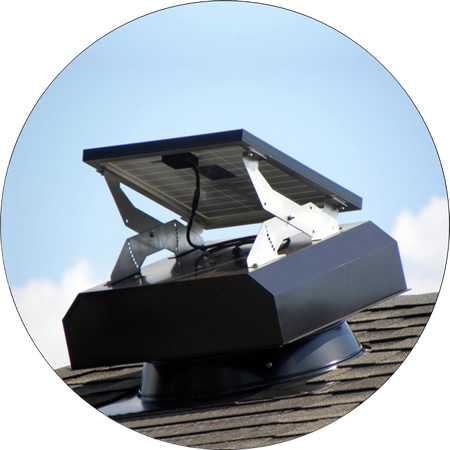 BETTER PERFORMANCE
Engineered with UltraFlo technology to give maximum airflow production; best performance of any solar attic fan on the market
Monocrystalline solar cells for optimum power production over a high temperature range; gives better performance than polycrystalline cells
All metal construction for long lasting durability; will not become brittle and crack after years of sun exposure like products made from plastic
Fan blade designed for whisper quiet operation
Both Florida and Texas windstorm tested and approved
BETTER PRODUCTS
Industry leading LIFETIME WARRANTY on all residential solar attic fan products
Available with the Breeze Mate control system, offering a range of both safety and operational features for your attic ventilation system
The most accessories and mounting options of any solar attic fan product available
Temperature switch control standard on all solar attic fan models at no additional charge
Available in self-flashing, curb-mount, gable mount, or wall mount models
MADE IN THE USA
---
---