Thank you for contacting Rooftop Roofing and Remodeling, LLC, a representative will contact you shortly.

DecoTech Solar Roofing from GAF
Get peace of mind along with cost savings, sustainability, and elegant design. Our DecoTech System is protected by a 25-year warranty and always installed by our network of Professional Roofing Installers, who are experts at maintaining your roofs integrity.
Our best-in-class, high-output solar panels produce the same amount of electricity as solar roof tiles without the risk of leaks and animal infiltration of a typical rack-mounted system.
Can you trust solar panels? Backed against manufacturing defects, blow-offs and wind damage, the DecoTech System is as solid as GAF's best-selling roofs.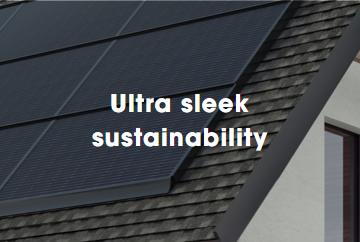 Now you can go solar and maintain curb appeal. Say goodbye to ugly rack-mounted options with our ultra-sleek, high-performing, integrated system.
---
Sleek Design Meets High Performance
Say goodbye to those clunky solar panels with racks and brackets that are installed above your roofing shingles. The GAF DecoTech System is a low-profile solar system thats actually integrated into your roofing system.
---
What Makes GAF Your Best Partner?

America's #1
We cover over 90 million American homes and businesses.

Commitment to Innovation
Our cutting-edge products have been redefining the roofing industry for over 130 years.

Dependable Network
Our certified, local contractors are standing by, ready to install your solar when you are.
---
Learn More