Thank you for contacting Rooftop Roofing and Remodeling, LLC, a representative will contact you shortly.

Universal City Roof Repair: Protecting Your Home with Excellence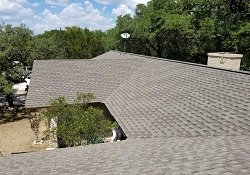 When it comes to safeguarding your home against the elements, your roof plays a pivotal role. At Rooftop Roofing and Remodeling, we understand the significance of a well-maintained roof in Universal City. Our team of dependable Universal City roof repair specialists is here to ensure your home remains protected for years to come.
Annual Inspections for Peace of Mind
Commence your roof care journey with our reliable Universal City roof repair services. Our team conducts thorough inspections, employing precise installation techniques and providing proper maintenance. By entrusting us with your roof, you can rest easy, knowing your home and family are shielded from the forces of nature.
The Impact of Hailstorms
Ever found solace within the confines of your dry and cozy home while a fierce hailstorm raged outside? Such moments highlight the crucial role your roof plays in keeping your home safe. If you suspect any issues, it's imperative to act promptly to avoid costly repairs. Look out for missing or damaged shingles, loose flashing, and stains on your home's ceilings. Addressing these problems promptly can often extend the life of your roof.
Certified Roofing Solutions
When it comes to roof repair in Universal City, Texas, certification matters. Our professionals will conduct a comprehensive examination of your roof and recommend the best course of action. For minor damages, repairs can provide additional longevity. However, if your roof has served its time and warning signs persist, a complete replacement may be necessary. Trust in our expertise to guide you through the process, ensuring transparency and avoiding unnecessary services.
Your Trusted Roof Repair Company in Universal City, Texas
At Rooftop Roofing and Remodeling, we take pride in our extensive experience as a trusted Universal City roofing contractor. Your home's security is our utmost priority, which is why we exclusively install premium residential roofing systems. Our commitment to excellence means we utilize only the highest quality materials available in the industry. Moreover, our efficient team works diligently to repair or replace your roof, often completing full installations within just a few days.
When it comes to hiring a Universal City roof repair contractor, Rooftop Roofing and Remodeling is the name to remember. Our BBB A+ rating and certification with GAF speak volumes about our dedication to customer satisfaction. Reach out to us today at (210) 310-5543 and experience our expertise firsthand. Protect your home with excellence choose Rooftop Roofing and Remodeling.