If you need a new roof or roof repair in San Antonio, you want to avoid employing an incompetent roofing contractor at all costs. Rooftop Roofing and Remodeling, LLC has a track record of providing top-notch residential roofing services. We care greatly about the San Antonio community, which is why we want to assist you in locating the finest roofing company in your region.
In today's blog post, we'll go over some of the most critical characteristics of an excellent roofing contractor.
Is Your San Antonio Roofing Company Reliable?
While trustworthiness may seem like an obvious roofing trait, there's a reason it's at the top of our list. What factors contribute to the trustworthiness of a local roofing contractor?
Reviews & Testimonials – Can they provide you with a public portfolio and customer reviews?
Respect for the Community – Are they a local roofing contractor? How do they seem in the community? Check to see whether they have a good reputation in the neighborhood.
Warranties / Price-Match Guarantee – Does the roofing provider guarantee their work? Will they equal the local competition?
Permits and Permissions
When dealing with a local roofing contractor in San Antonio, be sure they have the right documents and certifications. You should ensure that the roofer is:
Licensed
Insured
Factory-Certified
Do They Provide Free Estimates and Inspections?
Rooftop Roofing and Remodeling, LLC is pleased to provide free quotes and inspections. We think that you should never be charged for an estimate or inspection. For starters, we recognize that replacing a roof is a significant financial expenditure. The ability to shop about and obtain quotations from other sites is an important element of the roofing process. Many of our roofing customers have recommended us to their friends and family, which gives a new consumer confidence. However, if a roofing company requires cash for an estimate, this might be a bad sign.
A good roofer should provide the following for their services: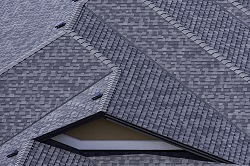 Estimates are provided at no cost
Inspections are completely free
When looking for a new roof or the best roofing business for roof repair, quality should always come first. Our area roofers are experts at what they do. Rooftop Roofing and Remodeling, LLC is the best choice for all of your roofing requirements in San Antonio, with almost 100 verifiable 5-star Google reviews.
High-Quality Roof Replacement & Roof Repair in San Antonio!
Allow our roofing specialists to provide you with a free roof estimate. Follow us on Facebook for additional information. Our knowledgeable and expert roofing crew is standing by to assist you with all of your roofing requirements! Rooftop Roofing and Remodeling, LLC is the finest San Antonio roofing business.